Share Now On:
In this article, we will review exactly what is online freight booking and how anyone can book freight online with PDS International Pvt. Ltd.
Online Freight Booking: Complete Guide
What is Online Freight Booking?
Online freight booking is the process of reserving transportation for goods or cargo through an online platform. This can include booking a shipping container, scheduling a truck or cargo plane, and arranging for customs clearance. The process is typically done through a website and allows businesses and individuals to plan and track the shipment of their goods in real time.
Online freight booking allows users to compare rates, transit times, and services from multiple carriers and logistics providers. This can help customers find the most cost-effective and efficient options for shipping their goods. The booking process itself is typically simple and straightforward, allowing customers to enter details about the shipment such as the origin, destination, weight, and dimensions of the goods. Once the booking is made, customers can track the progress of their shipment in real time and receive notifications when it is picked up, in transit, and delivered.
It is a convenient and efficient way to book and manage your freight shipping needs. With the rise of e-commerce and global trade, more and more businesses are turning to online platforms to streamline their logistics operations.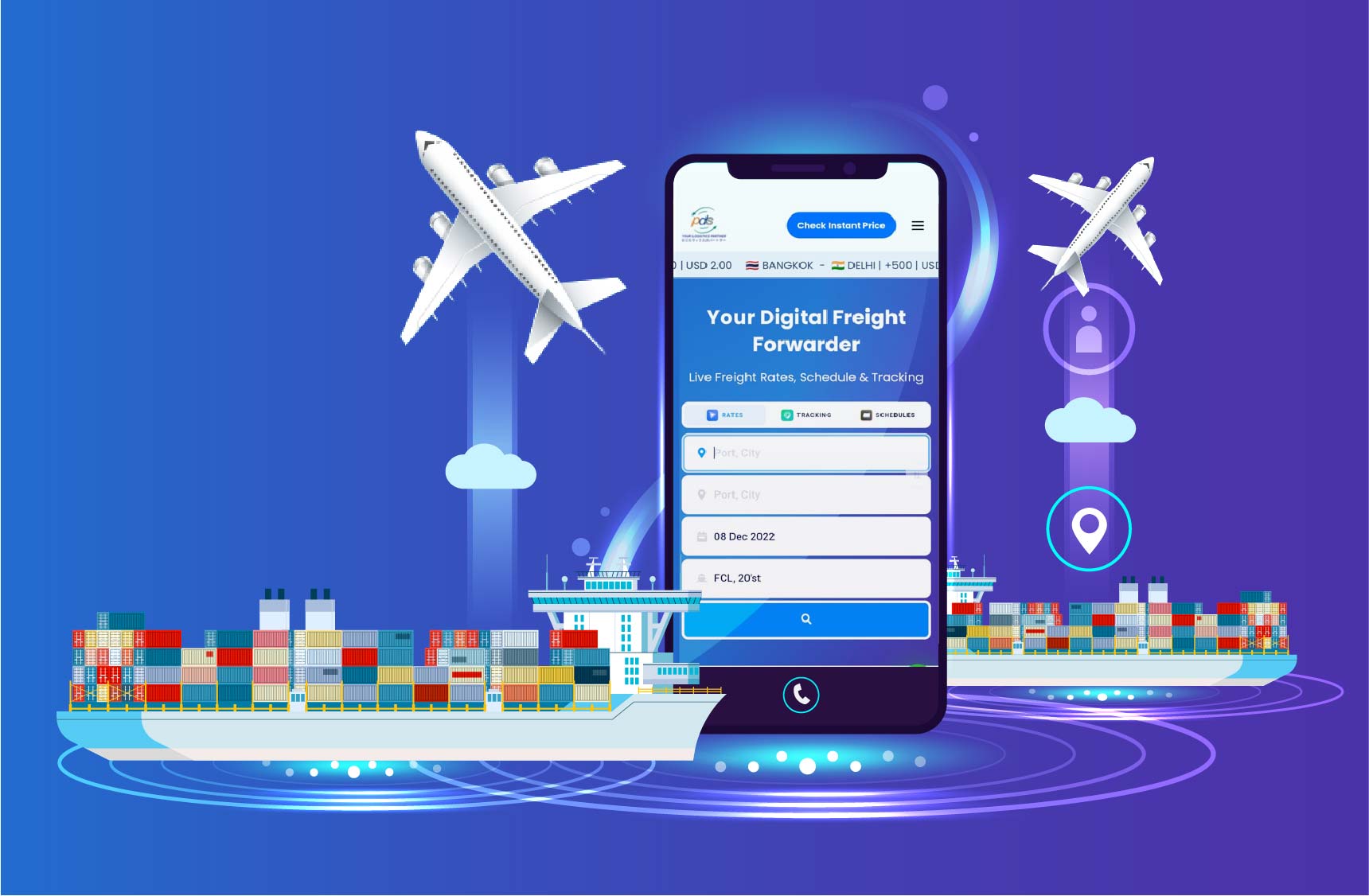 Benefits or Advantages of Online freight booking
One of the main benefits of online freight booking is the ability to easily compare rates and services from multiple carriers. This allows you to find the best option for your specific shipment, whether it's a Full Container Load (FCL), Less Than Container-Load (LCL), or Air Freight.
Another advantage of online freight booking is the ability to track your shipment in real time. This gives you visibility into the location of your freight at all times, as well as estimated delivery times. This can help you to plan your inventory and logistics operations more effectively.
Why choose PDS International for Online freight booking
In addition, PDS International Pvt Ltd (www.pdsinternational.in) is a Digital Freight Forwarder that offers additional services such as Customs Clearance, Land Transportation, and many more. This can help to streamline the entire shipping process and ensure that your freight arrives at its destination safely and on time.
Overall, online freight booking is a great option for businesses of all sizes that need to ship freight on a regular basis. We offer a wide range of services, competitive rates, and the ability to track and manage your shipments in real time. With the convenience and efficiency of online freight booking, you can focus on growing your business while leaving the Freight and logistics to PDS International Pvt Ltd.